Posted on :Friday , 24th March 2017
Ethiopia is attracting foreign investors. And what's attracting them is the prevalence of peace, smooth business transaction, a conducive custom and tax system. In addition development of infrastructure such as roads railway and energy is playing a crucial role in encouraging investment flow. Among the investors are, Chinese, Indian and Turkish industries taking the lion's share. Investme. . .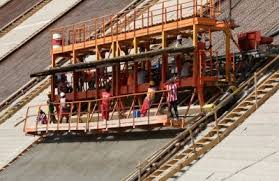 Posted on :Wednesday , 22nd March 2017
The two consulting firms chosen to conduct studies on the Grand Ethiopian Renaissance Dam (GERD) have been carrying out their operations as per schedule, according to Ministry of Water, Irrigation and Electricity.
Water, Irrigation and Electricity Minister Dr. Eng. Sileshi Bekele stated that the firms have been conducting their studies since last month and the study. . .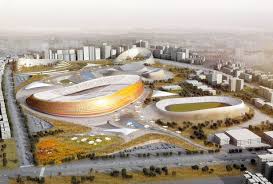 Posted on :Monday , 20th March 2017
The Addis Abeba Youth & Sport Bureau has opened the technical portion of a bid for the construction of Aqaqi -Qality stadium. This is the second time that the project has been floated for bids. The first bid in 2013 , in which local construction company Tekleberhan Ambaye came out on top with an offer of 1.3 billion Br, was cancelled. Although the area of the stadium has not been finalized,. . .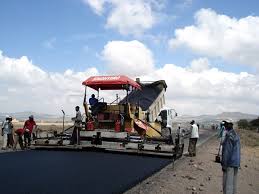 Posted on :Thursday , 16th March 2017
The Ethiopian Roads Authority (ERA) awarded Monday a 7.9-billion Birr road construction and maintenance projects to six local and foreign contractors.
The projects with 468 kilometers of length combined would generate over 3,500 jobs.
ERA Director-General Araya Girmay and the managers of the construction companies signed the contracts.. . .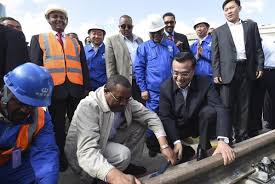 Posted on :Tuesday , 14th March 2017
Addis Ababa — In rural and urban Ethiopia, Chinese contractors are busy building railways that are counted upon to speed up the industrialization of the east African country. Their presence has brought the locals life-transforming opportunities.
To achieve the goals set by the government of Ethiopia that targets 2,750km railroads by the end of 2020, many Chine. . .
Please Select an Option
Exhibiting

Visiting

Information