Livguard to exhibit for the 1st time at the 21st Autoexpo KEnya 2018
Posted on :Saturday , 17th February 2018
Livguard is an emerging powerhouse in the energy solution space. The company stands for technical achievements, innovation, quality, reliability and contemporariness. The promoters of Luminous brand came together yet again with a world of proven talent, delivering breakthrough innovations, giving customers a unique competitive edge and enabling societies to master their most vital challenges by creating sustainable value via brand Livguard. Livguard is an evolving player starting with its offering in automotive batteries, Inverters and Power backup, Mobile Accessories, Stabilizers, Solar renewable energy followed by Lithium ion and its enabling technologies and devices that bring in the dimension of smart energy solutions.
. . .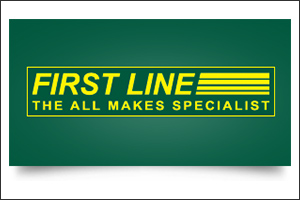 THE FIRST LINE LTD SET TO SHOWCASE THEIR PRODUCTS AT 21ST AUTOEXPO KENYA 2018
Posted on :Tuesday , 6th February 2018
First Line Ltd is an established world-wide supplier with over 30 years' experience supplying premium quality automotive components to the vehicle aftermarket. The comprehensive portfolio offers an extensive range of over 37,000 references of Chassis, Engine and Braking components for all makes of vehicle. In 2006, the 100 year old Borg & Beck brand was purchased by First Line, who have invested heavily in new product development and to bring the range up to date and increase the product portfolio.
. . .