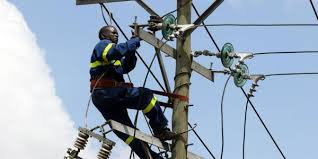 Posted on :Thursday , 6th April 2017
Kenya's demand for electricity will rise at an annual average of 7.9 per cent over the next decade, the latest research indicates.
BMI Research, a company that provides macroeconomic, industry and financial market analysis said growth would be driven by the rising number of those who are getting connected to the national grid under the rural electrification programme.
"An increase in electrification rates, as the Kenyan government continues to prioritise boosting access to electricity will further necessitate an increase in power output," said the report.
The government says it has boosted access to electricity from 23 per cent in 20 13 to 56 per cent at the start of this year, through the ongoing Last Mile Connectivity project.
Renewable sources
While BMI forecasts that more than 50 per cent of Kenya's electricity generation will be sourced from non-hydropower renewable sources in 2020 and beyond, their data indicates that over 80 per cent of renewable output will be sourced from geothermal.
It is expected that interest in coal-and gas-fired generation will increase over the coming decade, coming off the back of a cut in diesel powered production.
"Given that geothermal generation is non-intermittent as opposed to other forms of renewable power, we expect that there will be a reduced need for conventional base load capacity to complement renewables output," said the report.
There is, however, considerable opposition to coal-fired power in Lamu especially from environmentalists.