Posted on :Monday , 30th October 2017
Over the next three years, Kenya Power is targeting to increase its customers to 7.5 million, plans to commercialize its fiber optic cable to generate some of the cash to finance the power network expansion.
The total installed capacity currently stands at 2333MW bolstered by intense geothermal generation while peak demand is 1,656MW.
. . .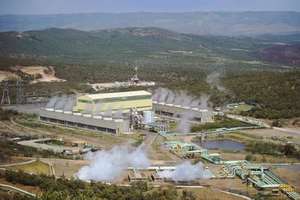 Posted on :Monday , 30th October 2017
Kenya has permitted the largest Chinese manufacturer of rock drilling equipment to build and explore geothermal power plants in the country.
Kaishan Group secured the contract to drill steam wells in the Suswa south-Magadi-Shompole steam fields, in Narok County.
The license that the company received gives it the leeway to sink ex. . .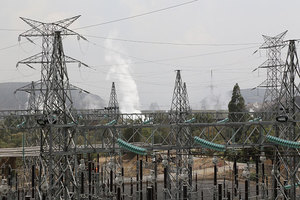 Posted on :Friday , 27th October 2017
An auctioning program is set to cut power costs for Kenyan consumers. Power in Kenya is currently provided by PV firms and this news of price cuts will no doubt please the Kenyan population.
The utility firm's managing director, and CEO, Dr. Ken Tarus has predicted a decrease in the cost incurred by Kenya to purchase power from across foreign borders fro. . .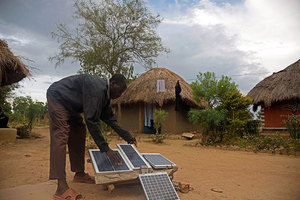 Posted on :Thursday , 12th October 2017
One million homes in Kenya and Uganda will gain access to electricity, thanks to a number of investors' raisings Sh 8 billion in collaboration with the UK government to finance a new solar project.
Kenya based solar kit reseller, M-KOPA Solar announced that the initial payments were made through Dutch Development Bank FMO (Sh 1.3 billion), UK Inves. . .
Please Select an Option
Exhibiting

Conference

Visiting

Information