Posted on :Wednesday , 22nd March 2017
The government has announced new measures to stabilise milk prices. Under the new plan, farmers will avoid middlemen and deliver their produce directly to processors.
The plan is also meant to guarantee farmers good returns and stable supply to consumers during wet and dry seasons.
Currently, milk producers are reeling from heavy produ. . .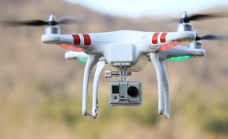 Posted on :Tuesday , 21st March 2017
Harare — Using drone technology could cut labour and costs spent in collecting data for maize breeding by at least ten per cent, preliminary findings of a project shows.
With increased demand for better seeds to adapt to changing climate, breeders have turned to unmanned aerial vehicles (UAVs) also known as drones for precise gathering of data from the field t. . .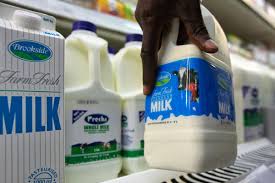 Posted on :Friday , 17th March 2017
Brookside has upped the price war in the dairy market after the processor increased its raw milk buying price by 13 per cent to a record Sh42 to boost its intake amid a shortage.
The increase, starting Thursday, looks set to trigger a battle for raw milk with other processors like New KCC expected to follow suit in line with previous trends.
. . .
Please Select an Option
Exhibiting

Visiting

Information