Posted on :Friday , 29th September 2017
The keynote speaker at the Kenya Mining Forum in Nairobi will be Mr. Aly-Khan Satchu, CEO of Rich management Ltd. The event will be taking place at 4-5th December. Mr Satchu will feature in the opening session of the event and will speak on 'What do the financial markets tell us about the mining industry at present?'
According to Mr. Satchu, kenya&. . .
Posted on :Friday , 29th September 2017
Cabinet Secretary for mining, Mr. Dan Kazungu has stressed the importance of everyone involved in the mining trade to adhere to the rules and regulations stated in the Mining Act. He emphasized the need of valid export permits, while conducting business relating to mining.
"A lot of revenue that is meant to be generated through taxation and royalti. . .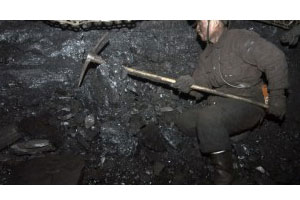 Posted on :Monday , 11th September 2017
Many governments in Africa have made major progress over recent years – we now see mining companies working hard to 'put back' in to society through skills development and environmental protection policies. The African mining industry has matured.
Kenya's 2016 mining act, which forms part of its 20-year mining strategy, specifically set. . .
Please Select an Option
Exhibiting

Visiting

Information