Posted on :Thursday , 24th November 2016
Africa is currently home to five of the fastest growing economies in the world. According to a global study, the continent's economy is forecast to grow to $2.6 trillion in 2020 from $1.6 trillion in 2008, fuelled by booms in mining, agriculture and development of ports, roads and other infrastructure. This rapid economic growth is what is creating substantial new business opportunities i. . .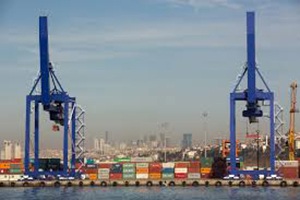 Posted on :Wednesday , 23rd November 2016
At a time when struggling Turkish exporters are looking for ways to diversify their target markets, Africa is poised to become the new frontier market for Turkish firms as they position themselves to become major stakeholders in the region's rapidly growing industries.
Africa has recorded an annual growth rate of 5 percent over the last d. . .

Posted on :Tuesday , 22nd November 2016
Solar energy provider Mobisol has joined the Business Call to Action (BCtA) with a commitment to provide 800,000 people and 50,000 small businesses in Kenya with reliable access to solar energy by 2020. In the process, the Berlin-based company plans to create 150 jobs along its value chain and provide training on solar energy while reducing greenhouse gas emissions by 100,000 tons each ye. . .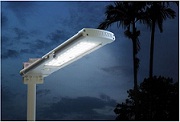 Posted on :Friday , 7th October 2016
Outdoor street lighting units used to illuminate a street or open areas via solar energy is termed as solar street light (SSL). Since their primary energy source is solar power, they operate in a stand-alone mode, therefore are not dependent on the general grid for any power requirements, whatsoever. Due to their dependency on sunlight, the lighting unit needs to be installed in a shadow-. . .
Please Select an Option
Exhibiting

Visiting

Information