Posted on :Thursday , 27th July 2017
A South African trade delegation will next week embark on an "outward selling and investment" mission to Kenya and Tanzania aimed at increasing trade and investment opportunities between the country and the two East African states, Trade and Industry Minister Rob Davies has said.Some 27 local companies in the agro-processing, automotive, infrastructure, built environment, mini. . .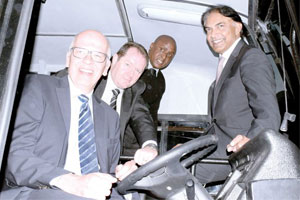 Posted on :Thursday , 27th July 2017
German automotive manufacturer, Daimler is targeting commercial vehicle market with its Kenyan-built bus models. The company known for vehicle models, Mercedes-benz, will stick with DT Dobie as its distribution partner to help drive that growth, joining a long list of vehicle manufacturers that have announced plans to set up locally.
Others are Volkswagen (VW). . .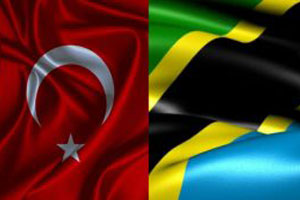 Posted on :Thursday , 27th July 2017
TANZANIA and Turkey business people are expecting to meet this Thursday to discuss how the two countries could extend business ties.
The one-day forum came merely seven months since Turkey President Recep Erdogan made a state visit in the country and signed various Memorandums of Understanding (MoU).
Tanzania Private Sectors Foun. . .
Please Select an Option
Exhibiting

Visiting

Information