Posted on :Friday , 24th March 2017
Dubai, UAE – Expogroup is delighted to announce that Samsung Electronics East Africa has signed up as a sponsor for BUILDEXPO Africa 2017, the 20th edition of East Africa's largest building and construction show. The events will take place at the Kenyatta International Conference Centre (KICC) in Nairobi, Kenya from the 20th to 22nd April, 2017 and at the Milimani City Conference Ce. . .
Posted on :Friday , 24th March 2017
IN a bid to ensure production and supply of fertilisers in the country, the Norwegian YARA International company, which produces fertilisers has announced to invest 80bn/- at the Port of Dar es Salaam so as to improve the business.
The idea is likely to improve agriculture production in the country, since majority farmers will benefit from the huge investment. The N. . .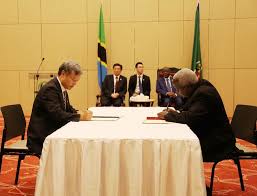 Posted on :Friday , 24th March 2017
PRESIDENT John Magufuli yesterday witnessed the signing of three agreements between governments of Tanzania and China to support expansion of police training institute in Kilimanjaro and construction of a building for the Ministry of Foreign Affairs and East African Co-operation.
Through the agreements, Tanzania has secured 300,000 US dollars (about 660m/-) for the . . .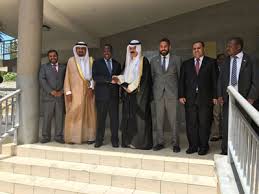 Posted on :Thursday , 23rd March 2017
THE Kuwait government through Kuwait Fund for Arab Economic Development has released a loan of 109bn/- to finance Nyahua- Chanya road project, which will boost economic development through the central corridor.
Speaking to reporters shortly after the signing ceremony in Dar es Salaam yesterday, the Minister for Finance and Planning, Dr Philip Mpango, expressed grati. . .
Please Select an Option
Exhibiting

Conference

Visiting

Information