Posted on :Saturday , 20th January 2018
'The Pinnacle' in Nairobi, Kenya, with a height of 300m is on track to become the tallest skyscraper in Africa, easily exceeding South Africa's 223m Carlton Centre. With the foundation stone laid by Kenyan President Uhuru Kenyatta, construction has begun on the mega structure.
Located in Nairobi's vibrant financial hub called Upper Hill and situated at a distance of . . .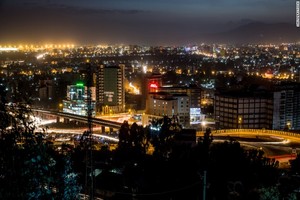 Posted on :Friday , 1st December 2017
An expansion in communications, transport and construction sectors is being eagerly expected by East African economies for the year 2018.
Tanzania's economy is expected to expand by 7.1 per cent in 2018, up from an estimated 7 per cent this year and it's Finance and Planning Minister Philip Mpango has vowed to boost public investment in infrastructure, including a standard g. . .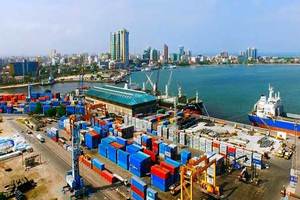 Posted on :Wednesday , 29th November 2017
Government of Tanzania has approved a major project to develop a port and an adjoining industrial zone in Tanzania by the Oman Sultanate's State General Reserve Fund (SGRF), along with its partner China Merchants Ports (CMPorts).
The proposal includes dredging of the navigational channel, construction of a port and logistics park, and the development of the po. . .
Please Select an Option
Exhibiting

Visiting

Information