Posted on :Friday , 1st December 2017
An expansion in communications, transport and construction sectors is being eagerly expected by East African economies for the year 2018.
Tanzania's economy is expected to expand by 7.1 per cent in 2018, up from an estimated 7 per cent this year and it's Finance and Planning Minister Philip Mpango has vowed to boost public investment in infrastructure, including a standard g. . .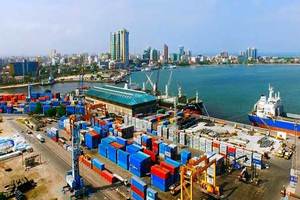 Posted on :Wednesday , 29th November 2017
Government of Tanzania has approved a major project to develop a port and an adjoining industrial zone in Tanzania by the Oman Sultanate's State General Reserve Fund (SGRF), along with its partner China Merchants Ports (CMPorts).
The proposal includes dredging of the navigational channel, construction of a port and logistics park, and the development of the po. . .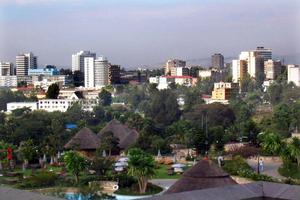 Posted on :Friday , 17th November 2017
China Merchants Port comprehensive project proposal has been agreed and accepted by the Tanzanian government which has now officially submitted its letter of approval for the Bagamoyo Special Economic Zone venture. According to Tanzanian Ambassador to China Mr Mbelwa Kairuki, the letter was submitted to the China Merchants Port Managing Director, Bai Jingtao, on the 10th of November, 2017. . .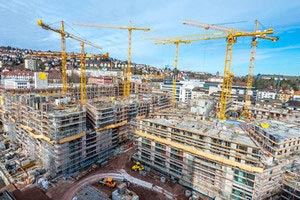 Posted on :Friday , 17th November 2017
With the African Development Bank (AfDB) looking for financial partners capable of investing US $385.2m towards the construction of the highway connecting Kenya and Tanzania, construction work on the US $751.3m Kenya-Tanzania Highway is set to begin in 2018.
According to AfDB Chief Regional Program Officer, Lawson Zankli, US $289m has already been set aside fo. . .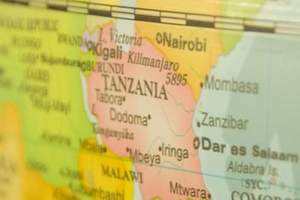 Posted on :Wednesday , 11th October 2017
Strandline Resources have conducted a definitive feasibility study (DFS) for the Fungoni heavy mineral sands project in Tanzania and have concluded with results of a strong financial performance.
The study has shown that the company will need to invest $30m in developing projects, while investments are also lacking in working capital, mine infrastructure,. . .
Please Select an Option
Exhibiting

Visiting

Information