Posted on :Thursday , 6th April 2017
MOTORISTS in Tanzania will pay 3/- less for a litre of petrol effective today while pump prices for diesel and kerosene have increased by 12/- and 7/-, respectively, for the same quantity, according to monthly indicative prices announced by the industry regulator, yesterday.
The Energy and Water Utilities Regulatory Authority (EWURA) attributed the changes to variat. . .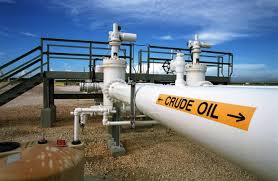 Posted on :Monday , 27th March 2017
JOHANNESBURG: A decade after its first big oil find, East Africa's emergence as a crude exporter has been hindered by security and cost concerns that left the region building two pipelines instead of one.
Uganda and Kenya are developing two new basins and originally agreed to build one line to connect the landlocked discoveries to the coast. That changed last year, when Uganda c. . .