Posted on :Wednesday , 23rd November 2016
At a time when struggling Turkish exporters are looking for ways to diversify their target markets, Africa is poised to become the new frontier market for Turkish firms as they position themselves to become major stakeholders in the region's rapidly growing industries.
Africa has recorded an annual growth rate of 5 percent over the last d. . .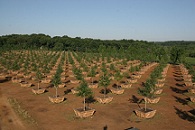 Posted on :Monday , 12th September 2016
The increase in global warming, soil erosion and depletion of soil fertility, air and water pollution, soaring temper atures and weather patterns as well as the ozone depletion are among the major issues of concern in this modern age. Forests play an important role in curbing climate change and its effects. The destruction and degradation of forests contribute to the problem through the r. . .

Posted on :Thursday , 8th September 2016
It might be a policy in Rwanda that bamboo trees are fully integrated into forestry and overall development strategies, but a section of society still feels that little attention has been paid regarding bamboo's potential to offer solutions to the country's employment challenges.
Jean Bosco Uwizeyimana, the managing director of Bambousa Ltd, said a. . .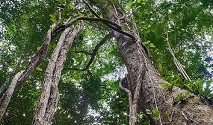 Posted on :Saturday , 27th August 2016
Research by scientists from the UK and Tanzania has revealed that assisted ecological restoration can lead to dramatic increases in growth of new and established trees—helping to mitigate climate change and boost biodiversity.
All that is required, they say, is effective control of lianas, the fast-growing, woody climbing vines that, left to their own de. . .
Please Select an Option
Exhibiting

Visiting

Information