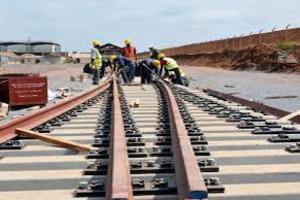 Posted on :Monday , 22nd April 2019
The central pillar of Kenya's Vision 2030 infrastructure development is among the strong holds and in 2015 the USD 3 bn construction sector contributed 4.8% to the Kenyan economy. According to a recent survey 148,000 people are formally employed in the domestic building and construction industry.
Although building and construction contractors are required to be registered with the National Construction Authority (NCA), companies ranging from indigenous micro-enterprises to foreign multinational civil engineering and construction giants are operating in the sector. Also, a significant number of unregistered contractors operate in the informal sector.
In Kenya currently there are 43 major infrastructure projects in East Africa. These mega-projects include The USD 3.8 bn Mombasa – Nairobi Railway Project, the USD 2.1 bn Tatu City Project, the USD 1 bn Lamu Port Berths Project and the and USD 900m Lake Turkana Wind Power Project.
Demand for housing continues to grow with role players estimating that more than 210,000 new residential units need to be built annually to keep pace with Kenya's expanding population. The country is on the cusp of an unprecedented construction boom with crude oil production in the Great Rift Valley set to commence in the first half of 2018.
Growth in the global construction industry is set to accelerate in 2019 recently; Global Data identified 10 key markets to watch in 2019. Some key emerging markets that could see their construction industries return to positive growth are, Kenya, Poland, Nigeria, Saudi Arabia, Mexico, and Brazil. This list includes the largest markets in the World –US and China as well.
Attributed to an increased number of projects being carried out in the country the Kenyan construction industry is set to grow steadily for the next decade.With an annual growth of 6.2 percent which will see Kenya outperforming all sub-Saharan countries the BMI Research shows that the local industry will grow by 8.7 percent this year and remain steady up to until 2026.
The government's huge spending on infrastructure development such as the Standard Gauge Railway and the Lamu port South Sudan Ethiopia Transport (LAPPSET) corridor being key drivers of local economic growth BMI pegs this on the overall development.
Together with ongoing investments especially in the transport, telecommunications, energy and utility sectors are expected to support growth and demand for new infrastructure. Healthy economic growth will continue to support the expansion in construction, and the infrastructural development will show its achievements and benefits in the long run. Within the past decade Kenya has made significant progress in the development of the construction and building industry in East Africa. And this trend is expected to continue well in 2020.