Posted on :Tuesday , 11th August 2020
South African construction and building materials retailer, Builders, is set to open its first store in Nairobi this month as it expands into the East African region.
The store, to be opened at the Waterfront Karen at the end of August, will bring the total number of Builders stores beyond South Africa to nine.
Kenya, East Africa,s commercial hub, will join Botswana, Mozambique, and. . .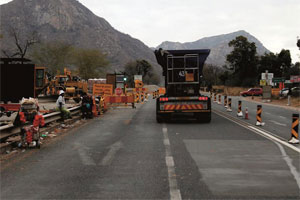 Posted on :Friday , 7th August 2020
The Government of Kenya, through the state-owned Kenya National Highways Authority (KeNHA), is planning to undertake a USD 99.89 million Kiambu to Thika road upgrade project, which will see an upgrade of 62 kilometers of road connecting Kiambu Road and Thika Highway at B30 / A2. The road upgrade from Kiambu to Thika begins at Junction B32 / B30 on Kiambu Road and continues through Kirigiti, Ria. . .