Posted on :Wednesday , 26th December 2018
Big ticket infrastructural projects including the multi-billion Standard Gauge Railway (SGR) have driven up demand for steel products in the country.

One of the largest steel makers in Bangladesh is set to open a Sh6.5 billion ($65 million) factory in Kenya.

Bangladesh Steel Re-Rolling Mills Ltd (BSRM) announced the local venture to be known as BMS Steel Limited.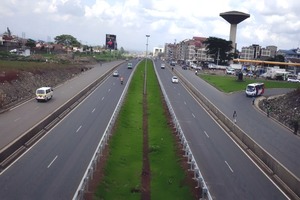 Posted on :Thursday , 6th December 2018

A 28 Km highway bridge is decided to be constructed by the Kenyan government, which will connect Jomo Kenyatta International Airport (JKIA) with Kangemi market on the Nairobi-Nakuru highway in order to control traffic congestion in the Kenyan capital city.

James Macharia the transport Secretary confirmed the reports sa. . .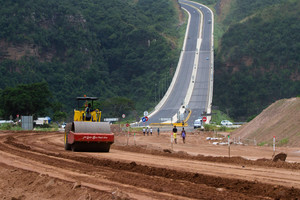 Posted on :Thursday , 25th October 2018

Recent economic research and forecasts have found that investments in East African infrastructure construction are set to expand rapidly. Total infrastructure construction output in the region's largest markets of Rwanda, Ethiopia, Kenya, and Tanzania, is expected to grow from USD 25.9 billion in 2017, to USD 98.8 billion in 2022.

At present there are about 287 large scale publi. . .
Please Select an Option
Exhibiting

Visiting

Information