Posted on :Monday , 7th January 2019
Investment opportunities in infrastructure construction is set to expand at a rapid pace in East Africa. According to GlobalData, total infrastructure construction output is expected to soar from US$25.9bn in 2017 to US$98.8bn in 2022 in the three largest markets in the region, Ethiopia, Kenya and Tanzania.

Yasmine Ghozzi, construction analyst at GlobalData said that Inves. . .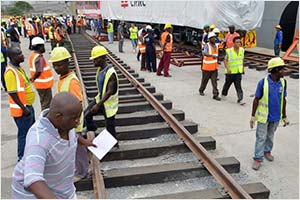 Posted on :Wednesday , 26th December 2018
Big ticket infrastructural projects including the multi-billion Standard Gauge Railway (SGR) have driven up demand for steel products in the country.

One of the largest steel makers in Bangladesh is set to open a Sh6.5 billion ($65 million) factory in Kenya.

Bangladesh Steel Re-Rolling Mills Ltd (BSRM) announced the local venture to be known as BMS Steel Limited.