PEP-CEE PACK INDUSTRIES SIGNED IN AS AN EXHIBITORS AT 22ND KITE KENYA 2019
Posted on :Friday , 12th July 2019
Pep-Cee Pack Industries are globally recognized manufacturer,supplier,exporter & wholesaler of Plastic Products,Stretch & Shrink Films & are engaged in offering D Cut Bags,Farming Sheet,LD Rolls & PE Stretch Film.Also, they offer PE Heat Shrink Film,Plain Polyethylene Bags,Garbage Bags & Laundry Bags.Visit their stand 109 at 22nd KITE Kenya 2019.
. . .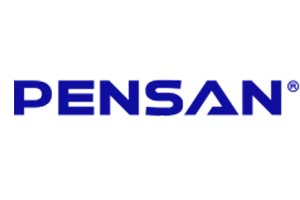 PENSAN SEEKS TO TAP INTO GROWTH OPPORTUNITIES ACROSS AFRICA AT THE 22ND KITE KENYA 2019
Posted on :Friday , 12th July 2019
Pensan Kalem Inc. has become one of the leading and leading companies in the market with its high quality pens and stationery supplies. Their products are writing instrument, ballpoint pen, gel pen etc. Do visit their stand 105 at 22nd KITE Kenya 2019.
. . .