Posted on :Thursday , 17th January 2019
MAERSK, the most important instrumentality company within the world, has launched the Musafir specific, a brand new feeder product connecting to national capital, Somalia.

The first sailing of the Musafir specific departed from Salalah on December twenty nine, 2018, before inward in national capital on January three, 2019.

The bi-weekly service connects Somalia t. . .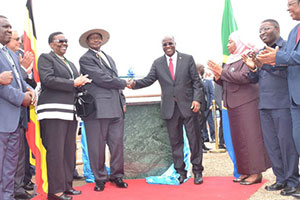 Posted on :Tuesday , 8th January 2019
Free market access for its soya and sunflower exports which is a boost to these products originating from the landlocked country has been granted by Tanzania to Uganda. The two countries, led by their respective trade ministries, was agreed that Ugandan traders be granted permits export the products to Tanzania.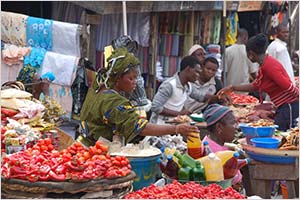 Posted on :Friday , 21st December 2018
At the Future of Food conference in Nairobi, Agriculture CAS Andrew Tuimur while giving speech recommended the private sector to partner with the government in implementing the food security plan in addition to focus on equipment suppliers, farmer associations, agro-dealers, warehouses and processors.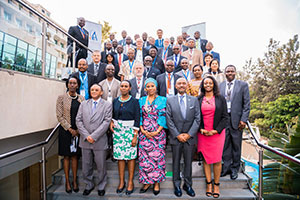 Posted on :Wednesday , 5th December 2018
At the African Economic Conference (AEC) in Kigali where more than 700 participants including policymakers, academics, development partners and financiers from across Africa and beyond were present in order to discuss ways to accelerate progress in infrastructure integration,that is including the removal of barriers for movement of people goods and services across borders within Africa.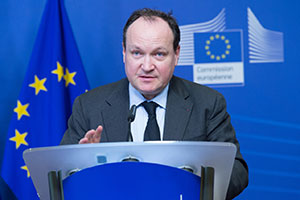 Posted on :Tuesday , 27th November 2018
Four new projects in Kenya and EA will get a great support from "The European Investment Bank (EIB)" through the loan that worth US$78mn.
This will help Kenya and East African region to gain wider support to its companies. The companies that will benefit includes telkom Kenya, the BCS Group, the Medical Credit Fund and Novastar II. It has also been reported that. . .
Please Select an Option
Exhibiting

Visiting

Information