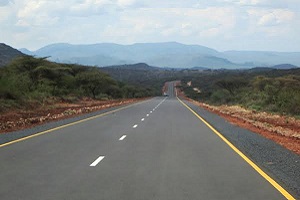 Posted on :Monday , 6th January 2020
Ethiopian Prime Minister Abiy Ahmed has recently launched a USD 69 million road project in Jimma, Oromia region of the country. A Chinese company received the tender to build this road.
The original road was built 45 years ago, since then it does deteriorate making the road difficult to utilize. It takes five hours to travel 94 kilometers through this road.
This USD 69 million road project will take approximately 4 years to complete, and it will cut through Jimma zone and, three districts namely, Limmu Kosa, Mana, and, Limmu Seqa said by Prime Minister.
Seqa and Limmu are best known for their capability of world-class coffee cultivation areas in Ethiopia. Though Jimma town has a long history, it has not well developed like Adama, which has quality infrastructure like other cities of Ethiopia.
Prime Minister said once the project completed, easy transportation will make these places more beautiful and resourceful.