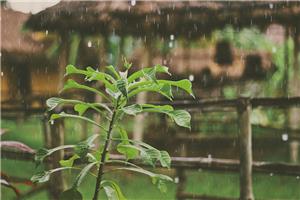 Posted on :Monday , 29th March 2021
Ethiopia's government intends to use iodine-based cloud collection technology to increase agricultural production and achieve food self-sufficiency.
According to Prime Minister Abiy Ahmed, a group of experts will use the technology in the coming two months to collect clouds and turn rainfall. He commented on the future of Ethiopia's tourist attraction in the southern part of the country during a meeting with its ministers in Koisha.
In terms of metrology, we have begun something with UAE metrology. There will be a plane. As you might be aware, we have a large amount of cloud. We also have a significant iodine supply. It is possible to create rain from a cloud. In this regard, he said, a team has been formed and is working toward that goal.
Abiy emphasised that by just waiting to see how natural the precipitation cycle is, Ethiopia cannot change its current agricultural system. Abiy also advised Ministers to make effective use of existing streams, like Lake Tana, by extending roads into dry areas, so farming can utilise them in a recorded and later transmitted to State broadcasting agencies, the ETV, Abiy advised the ministers.
He noted that the focus is on water, diplomatic issues, politics and probably war. "Water is outstanding as a substitute for crude oil. Ethiopia is a country that does not receive water from any country, but gives water to its neighbours," he said.
The Abbay River, the world's longest river that flows into Sudan and Egypt, is one of the cross-border rivers that originate in Ethiopia. The Wabi Shebelle, Genale, and Dawa rivers flow into Somalia and Kenya, respectively, while the Baro Akobo River flows into South Sudan.