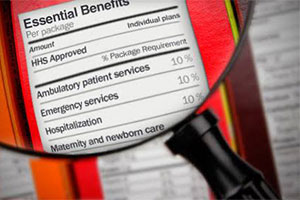 Posted on :Wednesday , 20th November 2019
Ethiopia has launched the 2nd essential health services package which is intended to achieve universal health coverage across the country.
These health service packages provide access to quality health services for all Ethiopians with full financial risk protection regardless of age, economic status, and geographic locations.
The Minister of Health Dr, Amir Aman stated that all citizens of the country no matter who they are, where they live, or how much money they have would get access to quality healthcare services without suffering from any financial hardship.
The main health concerns in Ethiopia include maternal mortality, malaria, tuberculosis, and HIV/AIDS compounded by acute malnutrition and lack of access to clean water and sanitation.
By implementing the new health service package, the country's health ministry aims to facilitate the people who live more than 10 km from the nearest health facility usually in regions with poor transportation infrastructure. This facility will reduce the high burden of disease and protect the population against catastrophic diseases with full financial risk protection.
With the 2nd health services package, the government is set to increase the efficiency of the health system, raise public participation and transparency in decision-making in the health sector.
Ethiopia's revised essential health service packages include 1019 health services with special focus on reproductive, maternal, neonatal, child and adolescent health, major communicable diseases, non-communicable diseases, surgical and injury care, emergency and critical care, neglected tropical diseases, hygiene and environmental health services, health education and behavioral change communication services and Multi-sectoral nutrition interventions.
Non-Communicable Diseases (NCDs), namely cancer, cardiovascular disease, chronic respiratory diseases, and diabetes caused 50 percent of national deaths as opposed to less than 25 percent 20 years ago.
The key strategic areas which the ministry has highlighted to implement the revised health packages including enhance community participation in the planning, implementation, monitoring and evaluation of the essential health services package, improve the availability, competency and capacity of human resources for health, ensure sustainable health financing and a clear and viable payment mechanism and strengthen the logistics and supply chain management system to ensure access to essential medicines and equipment.