Posted on :Wednesday , 20th November 2019
Ethiopia has launched the 2nd essential health services package which is intended to achieve universal health coverage across the country.
These health service packages provide access to quality health services for all Ethiopians with full financial risk protection regardless of age, economic status, and geographic locations.
The Minister of Health Dr, Amir. . .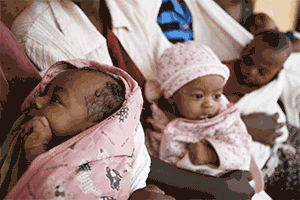 Posted on :Saturday , 2nd November 2019
Amarillo - The Neonatal Department, a non-profit organization taking an efforts to make a difference in new-borns in Ethiopia.
To provide education to Ethiopian Physicians on how to sustain healthy new-born babies successfully, Amarillo provided their eight Medical Professionals in Ethiopia.
According to Neonatal Nurse Practitioner Phillip Platt, education . . .
Posted on :Monday , 16th September 2019
Uganda's President Yoweri Museveni told the Japanese investors, "we have made our own hybrid solar powered car and bus. We can make partnerships with you to make solar powered batteries."
President Yoweri Museveni has called on Japanese investors to exploit Ugandas's advantageous investment opportunities and partner with government to promote trade and dev. . .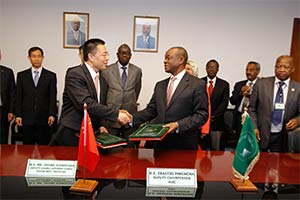 Posted on :Friday , 13th September 2019
African experts and policymakers have praised China's continous support to African institutions in the public health sector, with particular praise to its contribution towards the institutional and technical development of the much-needed African Centers for Disease Control and Prevention (Africa CDC).
The blossoming China-Africa public health cooperation marked a r. . .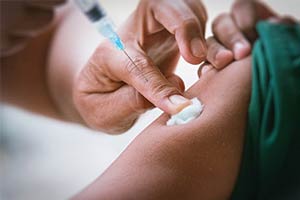 Posted on :Tuesday , 2nd July 2019
The Health ministry has launched a new vaccine meant to protect people against meningitis A in five target countries as part of routine immunisation.
Meningitis is a bacterial infection of the protective membranes (meninges) that surround the brain and spinal cord.
The campaign was launched at Lodwar County Referral Hospital. The ministry said, "it . . .
Please Select an Option
Exhibiting

Visiting

Information