Posted on :Wednesday , 20th February 2019
Project C.U.R.E. in Tempe provides medical help to developing countries like helping pack shipments of medical supplies headed for some of the countries, including India, Ethiopia, Kenya and Mexico.
Project C.U.R.E., the largest provider of donated medical supplies and equipment to developing countries on a worldwide basis.

The organization, ranked by Forbes as one of th. . .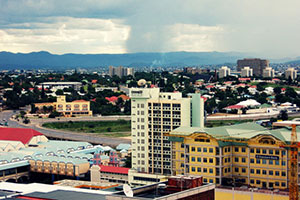 Posted on :Friday , 8th February 2019
According to Africa's Rand Merchant Bank (RMB), Investment Attractiveness index forecast Kenya, Rwanda and Tanzania will be among Africa's most attractive investment spot in 2019.

According to the report, Ethiopia, which is Africa's fastest-growing economy. . .