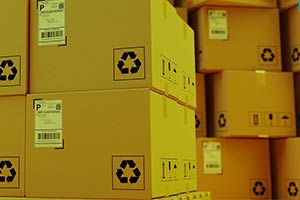 Posted on :Wednesday , 6th November 2019
According to Beroe Inc, a procurement intelligence firm, innovation and technical advancements in the production process for blow molded plastic bottles will facilitate a consequent increase in the production of such bottles.
At a global level, blow molded plastic packaging is most prominently used in the beverages industry, accounting for approximately 49 percent of the consumption, followed by cosmetics and personal care (16 percent) and food (13 percent).
The most commonly used blow-molded plastic resins are PET (58 percent) and PE (32 percent).

The APAC market for global blow molded plastic packaging has the highest growth predictions, forecasted to grow at a CAGR of 7–8 percent during the five-year period until 2023, followed by the Middle East/Africa markets, predicted to grow at a rate of 5-6 percent.
The North American and Western European markets are matured and expected to grow at 2–3 percent, driven by personal care and beverage segments.
Liquiform is the innovative technology, which is emerging rapidly as the alternative of the traditional blow-molding process. It increases the overall efficiency of the packaging process and reduces lead time.
Lightweight plastic containers weigh 8–12 grams less, as they contain 25 percent less plastic than the regular plastic bottles, helping to save costs on raw materials, reduce logistics costs and carbon footprint per bottle.
The anti-counterfeit packaging market size is set to reach $198 billion by 2023, growing at a CAGR of 13–14 percent.
Innovations in track and trace technologies would be a key area of focus and growth in the packaging industry for the next 3-4years, with RFIDs (Radio-frequency identification) replacing barcodes as the preferred track and trace method.
Major companies manufacturing blow-molded bottles are trying to set up their own manufacturing plants in emerging regions, due to low costs for bottles, high growth of end-user industries, and low transportation costs.
Bioplastics are expected to be the focus of development for the blow molded packaging market for the next 10 years, with the market expected to grow at a CAGR of around 37–38 percent.
In comparison to petroleum-based plastics, bioplastics consume less energy, reduce waste and facilitate recycling, catering to growing environmental concerns among consumers and governments.