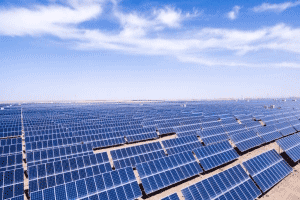 Posted on :Wednesday , 20th October 2021
Ethiopia wants to become a major player on the African energy scene. The Ethiopian government wants to implement a 10year plan to produce and export the green electricity to the Horn of Africa and the whole of East Africa. As part of this strategy, Addis Ababa expects to invest USD40 billion in 71 renewable energy projects.
The plan is ambitious for this East African country, which has an installed capacity of 4,965 megawatt according to Power Africa. But this capacity is expected to double with the commissioning of the Grand Ethiopian Renaissance Dam (GERD), which will have a capacity of 6,450 megawatt. The Ethiopian government will continue to develop its hydroelectric infrastructure as part of its new plan. Addis Ababa plans to build 16 hydropower dams in the coming years.
The Development Of Wind Energy
Wind power will be an important part of the Ethiopian government's plan. 24 wind power projects will be implemented in the coming years. Ethiopia is just beginning to develop its wind energy potential, with the 1st project being implemented about 150 km south of the capital Addis Ababa, near the town of Iteya in Oromia Regional State. The Assela wind farm, built by Siemens Gamesa Renewable Energy, will have a capacity of 100 megawatt.
Ethiopia also plans to expand its installed solar energy capacity, with at least 14 projects over the next 10 years. This country in the Horn of Africa is lagging behind in solar energy production. Ethiopia is not yet producing solar energy on a large scale, although the 1st projects will be developed under the Scaling Solar programme of the International Finance Corporation, the private sector financing arm of the World Bank Group.