Posted on :Saturday , 19th February 2022
Rajsha Pharmaceuticals, based in Ahmedabad, is looking for export opportunities in markets such as the United States, Canada, and the Commonwealth of Independent States.
The company currently has a 30% export share of its overall turnover of Rs 15 crore, which it wants to grow in the coming year.
Evergreen Liquid, Giloi Tablets, Vigor Capsules, Anu Oil, and. . .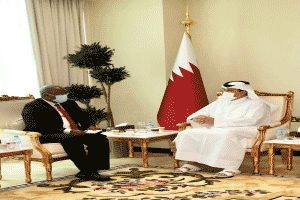 Posted on :Friday , 18th February 2022
Undersecretary of the Ministry of Commerce and Industry H E Sultan bin Rashid Al Chapter met with Deputy Minister of Trade and Industrialization of the Republic of Kenya H E Lawrence Karanja during the latter's current visit to Qatar.
During the meeting, the officials touched on the bilateral relations between the 2 countries in the commercial, industrial a. . .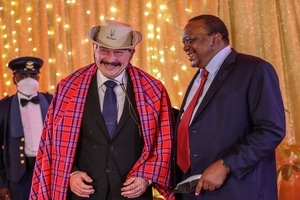 Posted on :Friday , 11th February 2022
Nairobi - Kenyan President Uhuru Kenyatta has praised the country's strong bilateral ties with Hungary, stating that the relationship is primarily driven by economic cooperation, trade, and investment.
Kenyatta, on the other hand, bemoaned the low levels of commerce and investment between Nairobi and Budapest over the last five decades, despite the fact that the two cities ha. . .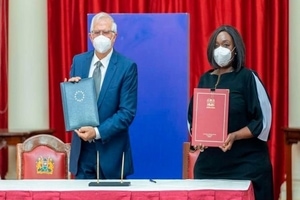 Posted on :Friday , 11th February 2022
Kenya and the European Union have begun crucial negotiations to move their relationship beyond aid and toward long-term peace and development.
Kenya's Cabinet Secretary for Foreign Affairs signed a joint declaration in Nairobi with visiting EU top diplomat Josep Borrell Fontelles to formally begin discussions on a Strategic Dialogue, a guiding text that may steer relations to. . .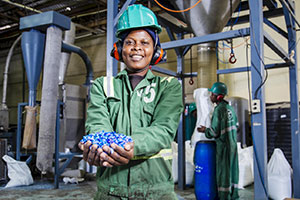 Posted on :Tuesday , 25th January 2022
Dow Chemical is a worldwide corporation. Mr. Green Africa will improve its plastic waste management systems (sorting, collection, and recycling) in Kenya and other African nations with this financing.
Dow Chemical, a developer of packaging solutions, is once again helping plastic trash recycling in Africa. Mr. Green Africa has received funding from the multinational based in . . .
Please Select an Option
Exhibiting

Visiting

Information