Posted on :Tuesday , 11th January 2022
Under the Africa Health and Wellbeing Initiative, Horie Ryoichi, Ambassador of Japan to Kenya, and Hon. Mutahi Kagwe, Cabinet Secretary for Health, Ministry of Health of Kenya, signed a Memorandum of Cooperation (MoC) between the Office of Healthcare Policy, the Cabinet Secretariat of Japan, the Ministry of Health, Labour and Welfare of Japan, and the Ministry of Health of the Republic of Kenya. . .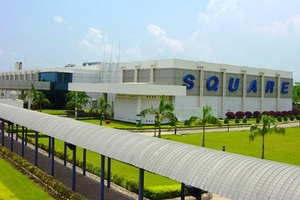 Posted on :Tuesday , 11th January 2022
Square Pharmaceuticals Ltd will be the first Bangladeshi business to manufacture medicines in overseas, once it begins production in Kenya in January 2022.
The trial period began in December 2021.
According to the company's financial statements, the project's construction began in 2019 and was initially scheduled to be completed in early 2021.
&n. . .