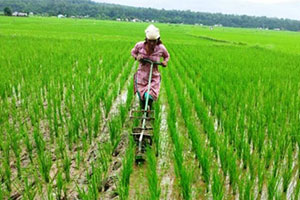 Posted on :Friday , 26th August 2022
In light of Bangladesh's considerable success and good experience in the industry, Kenya has invited Bangladesh to utilise the huge farmland of the African nation for food production.
It also expressed interest in fostering business partnerships, capital investments, and training and knowledge transfers in the fields of agriculture, information technology, women's empowerment, and UN peacekeeping.
Following the first-ever Foreign Office Consultation at the Foreign Service Academy, officials from Kenya and Bangladesh made these remarks.
Consultations with the Ministry of Foreign Affairs in Dhaka were attended by a 10-person delegation led by MoiLemoshira, Additional Secretary of the Kenyan Ministry of Foreign Affairs. Bangladesh was represented by MashfeeBinte Shams, Secretary (East) of the Bangladesh Foreign Ministry.
Lemoshira stated that the discussions will assist uncover fresh areas for collaboration and fortify current ties. In addition to diplomatic relations, it is becoming more and more apparent that commercial and economic relations need to be improved.
Both parties agreed to expand their cooperation in fields such as contract farming, education, youth collaboration, air connectivity, blue economy, cooperation between investment authorities, food security, and technical IT exchanges.
The team was informed by the secretary, Ambassador MashfeeBinte Shams, on Bangladesh's outstanding socioeconomic developments in recent years.
The Kenyan side showed interest in starting a partnership between the two nations' Foreign Service Academies. Lemoshira stressed the importance of forging collaborative trade deals and cooperating economically.
The UN, Commonwealth, and Indian Ocean Rim Association are just a few of the bilateral and international venues where the two sides vowed to keep working together.
Lemoshsira, the delegation leader from Kenya, and Foreign Secretary Masud Bin Momen signed Memoranda of Understandings (MoUs) on bilateral political discussions and collaboration amongst Foreign Service Academies.
The delegation will also visit Bangladesh's export processing zones and manufacturing sectors, participate in meetings with government agencies, and apex chambers.