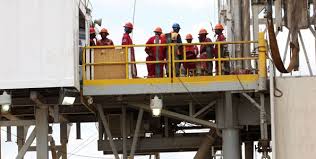 Posted on :Monday , 20th February 2017
Kenya has delivered crude samples from oil wells in Turkana to Asian and European refiners to assess the market before a pilot export scheme starts this June.
The government said the samples from the South Lokichar basin in northwestern Kenya were low in sulphur content, making the oil easier to refine.
"European and Asian refineries have been receptive to our oil since it has low sulphur content. I cannot disclose the identity of particular refiners because of ongoing discussions," Petroleum Principal Secretary Andrew Kamau said.
The pilot export scheme targets 2,000 barrels per day, to be transported by road to Mombasa. The crude will be stored at the Kenya Petroleum Refineries Ltd before being pumped to the 80,000 tonne capacity Kipevu Oil Terminal.
The pilot scheme is meant to test the market before a $2.1 billion pipeline of about 855 kilometres is built. The main player in the Turkana oilfields, Tullow Oil, says preparatory technical work on the pipeline will start in June.
Although Kenya's oil is waxy, it is classified as light and sweet. Light fossil fuels are also said to produce premium products like liquefied petroleum gas, petrol, diesel and kerosene.
The oil is in the same category as Bonny light from Nigeria, which is fetching about $53.91 per barrel. The Dar blend from South Sudan is of less quality and is discounted by about $10 per barrel from Brent crude, the global benchmark, which was trading at $56.39 per barrel last week.
A joint venture between Tullow Oil Plc, African Oil Corporation and Maersk Oil has found 750 million barrels of commercial crude in block 10 BB and 13T in Turkana. Commercial production is not expected until 2020.