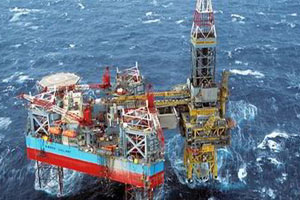 Posted on :Tuesday , 18th May 2021
Kenya and Tanzania have signed a deal in Nairobi that could resurrect plans to build a new pipeline to transport gas from Dar es Salaam to Mombasa.

Tanzanian President Samia Suluhu Hassan and her Kenyan counterpart Uhuru Kenyatta signed a tentative agreement covering the transport of gas from Tanzania for use in power generation and, possibly, cooking and heating, during their state visit to Kenya last week.

According to local sources, the 600-kilometer pipeline would cost about $1.1 billion.

The agreement is part of a longer-term strategy to improve infrastructure between the two East African countries.

"We have agreed on the need to ease the transportation of key energy resources and have reached one such understanding on the transportation of gas," Hassan said of the agreement. What we need to do now is get the project up and running."

The memorandum of understanding on natural gas transportation enables the energy ministries of the two countries to begin discussions about the pipeline's design, cost, and logistics.

President Kenyatta said, "We have decided on ways to exploit Tanzania's natural gas."

"That should lower the cost of electricity, allowing our industries to access cheaper, environmentally friendly energy," he told reporters.

Tanzania's natural gas reserves are estimated to be 57 trillion cubic feet.

Although some of the offshore gas will be sent to shore for domestic use, most of it will be sent to a planned liquefied natural gas plant at Lindi proposed by Shell and Equinor.

Tanzania also has a number of undeveloped onshore gas reserves that could support piped gas exports to Kenya and Uganda, according to an earlier proposal that indicated a 1450-kilometer gas pipeline could run parallel to the proposed East African Crude Oil Pipeline (EACOP).

The proposed Dar-Mombasa pipeline was first proposed more than a decade ago, with gas from the Songo Songo and Mnazi Bay fields to be delivered.

Songo Songo is currently connected to Dar es Salaam by a 207-kilometer, 16-inch pipeline, while Mnazi Bay is connected to the country's commercial capital by a 487-kilometer, 36-inch pipeline.