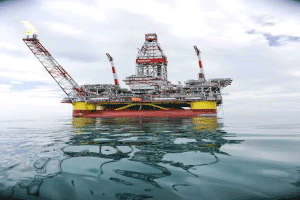 Posted on :Thursday , 17th March 2022
Kenya is just weeks away from announcing the discovery of new oil resources in the Lamu basin, bigger than what was found a decade ago in Turkana, in what could be a turning point for the country's dreams of reaping petrodollars.
Italian oil exploration company Eni — in partnership with France-based oil and gas company TotalEnergies and Qatar's state-owned oil and gas firm Qatar Energy is racing to conclude a 5 kilometre exploratory drilling deep water well that will establish the potential oil resources in the Lamu basin.
The oil resources that can be recovered from the Block L11B are estimated at about 700 million barrels according to early conservative estimates, more than a 5th of Turkana's commercially extractable volume of 585 million barrels.
The large fiscal windfall associated with new oil resource revenue could help Kenya boost development and improve the standards of living for citizens through access to key services and amenities such as roads, health, food security and education.
The well is located approximately 170km from the coast, underneath the Indian Ocean seabed where Eni has been prospecting and drilling for oil.
Eni's drillship SAIPEM 12000 has been on location within Block L11B since late December 2021, when it started drilling, and is expected to complete operations in this month.
The drilling was expected to start earlier in the month but was delayed due to a number of factors including meeting requirements to comply with Ministry of Health protocols to mitigate the Covid-19 pandemic.