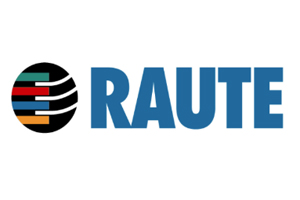 Posted on :Tuesday , 30th April 2019
In Kenya plastic packaging is almost entirely dependent on imports. This is due to the post-harvest losses caused by insufficient packaging and processing technology in East African countries are as high as 30%, and up to 70% of fruits and vegetables have to besold with out packing and thus might get wasted. The increase in per capita income in Kenya has led to an increase in packaged foods and fast-moving consumer goods, especially the plastic packaging and food packaging market. East Africa's packaging industry will grow substantially in the next few years and global packaging equipment suppliers have set their sights on Africa. One-third of the 1.2 billion people in Africa are middle-class consumers. Africa also has the youngest population group among all continents. In the next few years, the market level in the region is expected to increase fourfold.
Kenya's leading East African market is one of the top regional packaging markets.To announce its entry into the East African food market Ishida Europe, the world's leading food weighing and packaging machinery and equipment supplier, signed a cooperation agreement with Allwin Packaging International, Kenya's top packaging machinery supplier. They design, manufacture and market a wide range of machines and provide integrated, complete packaging lines for fresh food and fast food applications. The company recently launched a new line of multi-head weighing and checkweighers and is seeking distribution in the East African market.
Allwin Packaging International will act as an agent for Ishida Europe in the region and work with Ishida Europe to help and support the growth of East African food manufacturers by leveraging automation in markets such as snacks, nuts, grains, beans and sugar. Companies in the plastics sector in Kenya have good technology in injection molding blow molding, injection stretch (ISBM) and blown film extrusion, but Kenya's raw materials in the plastics sector still rely on imports.
Due to economic growth, Kenya's demand for plastic packaging source materials has been increasing and this industry is the most competitive. It is reported that a total of 173 industries belong to the sub-industry of plastics and rubber.There are 134 companies in the plastics industry alone. Presently, Kenya's major plastic packaging manufacturers include Blowplast Limited, Thermo pack Limited, General Plastics Limited, Printpack Kenya Limited and Elgon Kenya Limited. These mount to one of the largest industries in Kenya and spreading all across the world. Almost everything is made of plastic from mobile to computer coverings. Packaging materials are mostly made of plastic as they are waterproof and break proof.