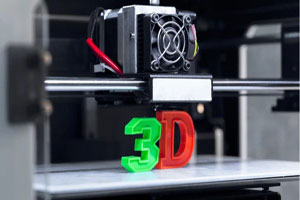 Posted on :Tuesday , 2nd July 2019
Kenya has long been considered as the innovation hub in Africa.In Kenya today, several businesses provide 3D printing facilities with the nation having an innovative and entrepreneurial spirit.3D printing has been a very sensible and pleasant technology, and if anything that propels it all, it is the Kenyan mentality to offer home-grown alternatives. In this line of thinking, Kenya likes to provide its own alternatives to its own issues and 3D printing fits very well.In addition to that, Kenyans do appreciate and promote local productivity so this certainly results in a creative and innovative landscape where 3D printing technology can make a huge impact.
Kenya has been doing exceptionally well in terms of growth and development with 3D printing technology.A 20-year-old student in electrical engineering from Nairobi University Kenya, Alois Mbutura created a tiny vein-finder for use with children in the hope of tackling infant mortality and improving vaccination service. The tiny vein was printed with a 3D printer from MakerBot.
Another major innovation is the medical start-up Kijenzi Medtech, which uses 3D printing technology to offer medical solutions to rural hospitals in Kenya, including very distant hospitals.This is an inspirational effort as they help to provide fundamental medical parts remotely.They also look at training nurses to print on-site parts merely by downloading documents and sending them to the printer.
Ultra Red technologies is one of Kenya's leading companies in the 3D printing field and have produced very exciting products such as tailored canopies for wildlife exploration vehicles.In addition, Ultra Red techniques are busy printing components of a solar-powered desalination device to provide the Kenyan population with reliable and clean water. This will certainly assist tackle the water problems facing Kenya and will enlighten the continent in thinking about and pursuing such alternatives.
Kenya Connect, an American-Kenyan non profit organization, offers 3D printing STEM and arts courses to universities in collaboration with Level Up Village, a US-based social enterprise. The drive is to encourage and develop 3D Printing Technology at the grassroots-levelin order to have a generation that will take full advantage of this technology
Micrive Infinite brings together engineering, 3D printing technology, and medical research to transform surgery, treatment, and rehabilitation of patients. More homegrown medical alternatives are expected to assist and enhance Kenya's healthcare.
3D printing has also helped the manufacturing industry. This was improved by the growth of Kenya's Fab laboratory through the Science and Technology Park at the University of Nairobi. Kenya Fab lab was the first to introduce a 3D printer to Kenya and since then have revolutionized the technology as it has expanded in different industries of Kenya's economy. Not only that, but individuals in Kenya also buy private 3D printers for private use as well, an indication of the increasing demand for this technology.
With 3D printing, Africa's innovation hub continues to evolve. Kenya still has excellent possibilities for 3D printing, and the good thing is that resources are easily available to spread the technology. For Kenya and for Africa as a whole, the future is bright.