Posted on :Tuesday , 20th December 2022
NEXGEN Packaging, a US-based packaging company has started building its African headquarters in Nairobi, Kenya.

The investment, which is situated in the Export Processing Zone on the Athi River, will support the business' operations in Ethiopia, Egypt and West Africa.

Kenya will serve as the company's main industrial hub in Africa.

Manuel Torres, managing director . . .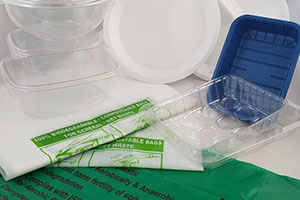 Posted on :Thursday , 1st December 2022
Due to the COVID-19 pandemic, Kenya has seen a spike in the market for home delivery, many of which are created with plastic packaging materials like oxoplastics and bioplastics.

Many agricultural products, as well as packaging, trash bags, and decomposition sacks, use oxyplastics, which are made from petroleum polymers. Because they include special chemicals, they break down easily.<. . .
Posted on :Thursday , 3rd November 2022
Kenya is establishing regulations to facilitate the commercialization of biogas, a move that will provide consumers with affordable energy in response to the high cost of LPG and generate income for producers.

The only thing left from the commercialization of the methane gas created from plant matter and animal waste, according to the Kenya Bureau of Standards (KBS),. . .