Posted on :Friday , 10th June 2022
The Competition Authority of Kenya (CAK) has given unconditional regulatory approval to Africa-based investment holding company Ramco Plexus to purchase flexible packaging film maker Platinum Packaging.
Platinum Packaging, founded in June 2009, is a 50/50 joint venture between Ramco Group and Carton Manufacturers.
The company has locations all around Kenya . . .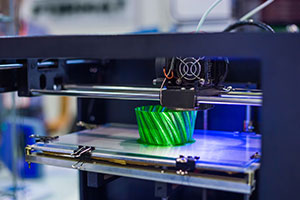 Posted on :Tuesday , 29th March 2022
Kenya has long been regarded as an African innovation hotspot. In Kenya, there are a number of companies that make use of 3D printing, and the country has a strong entrepreneurial and innovative culture. This has made 3D printing a highly practical and appealing technology, and if there's one thing that drives it all, it's Kenya's desire to develop its own solutions. Kenyans enjoy coming . . .