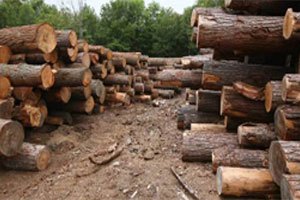 Posted on :Friday , 24th July 2020
As per the study, Eastern African economies purchase annually USD 1.2 billion in furniture, 22 percent of which is imported. As development is driven by increasing urban populations and purchasing power, growth prospects are favourable, and Kenya, Ethiopia, Tanzania, and Uganda are likely to remain the dominant markets for furniture. Kenya is the main furniture market in eastern Africa. It is also twice as much the biggest manufacturer of furniture as Ethiopia, the next biggest market. Looking at Kenya's furniture industry, we see great potential for woodworking machinery, given that they rely on importing it from various countries.
Kenya is Particle board, Gypsum board, MDF board & Plywood's largest market. Kenya and East Africa have a very wide demand for laminate products. Plywood mills in Kenya use 15 percent of the industrial wood available for furniture, and they manufacture plywood, MDF, particle board, block board, and veneer. Such mills primarily sell to the formal industry and use pine and cypress as raw material, with knots and timber structure restricting the plywood 's visual consistency.
In a survey that also shows that nearly a quarter of the rich in Africa have property locally, Kenya emerged the third most favoured real estate investment destination globally for the super-rich after the UK and the US.
Wood carvings are a significant feature of Kenya's wood processing market, which is expected to use 600 tons of wood annually.The last five years in the wood flooring sector have seen tremendous growth as many switch from traditional tiles to wood blocks. In the future output of the wood coating sector, there is increasing hope as Kenya revives the stalled plans for the development of two million additional housing units throughout the country's urban areas with first 500,000 housing units planned by 2022. The industry produces around Kshs 4.5 billion of furniture per year and exports Kshs 0.2 billion. The sector contributes to the GDP of the country by around 5 percent.