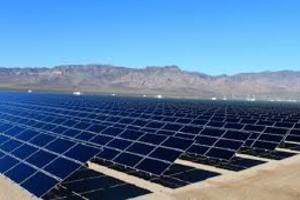 Posted on :Thursday , 28th March 2019
The location of Rwanda is approximately two degrees below the equator because of which it is generally characterized by savannah climate and its location endows it with sufficient intense radiation from the sun (solar radiation) equal to 5KWH/m2/day and approximately 5 hours of peak sun hours.
The total solar energy installed on-grid in Rwanda is 12.08MW. Households that are far away from the coverage of the planned national grid are persuaded to use standalone solar photovoltaic (PVs) in order to reduce the cost of electricity access. The Rural Electrification Strategy in Rwanda approved in June 2019 outlines procedures through which every household in Rwanda could have access to electricity by the most cost effective means by developing schemes that will facilitate both the end user to access less expensive technologies and increase private sector participation in providing these solutions(MINIFRA,2019). The energy sectors strategic plant underscores the universal access to electricity by the year 2024 with 50% of households connected by off grid power.
Some of Rwanda's existing projects include Mount Jail a 250KW Solar Plant in Kigali. In 2018, the government of Rwanda along with a German state Rhineland-Palatine signed a MoU to construct, and own as well as operate a 250KW solar grid connected to the plant and the commissioning of the same was done. Funded completely by the German municipal power company Stadwerke Mainz, installation was done by July 2019. Construction of the plant was carried out on top of the Mout Jail in the city of Kigali. The plant has been operating successfully since it was commissioned. Another important project is The Rwamagaana Solar Plant (8.3 MW).The USD 23.7 million solar plant built in collaboration with Global Gigawatt which is located near the Agahozo Shalom youth village in the district of Rwamagana, it is the first utility-scale solar power plant in East Africa which was commissioned in February 2015.
The (3.3MW) Nasho Solar power plant is another milestone project which was commissioned and established in 20189. The 3.3MW solar energy is used to power up the irrigation system and the surplus is used to bring light to every home in the area. The project was completely funded by the Ministry of Agriculture in collaboration with the Howard G Buffett Foundation.
Projects in pipline: Studies are being conducted with different partners for the development of a storage facility of a 30MW power plant in the East African province.