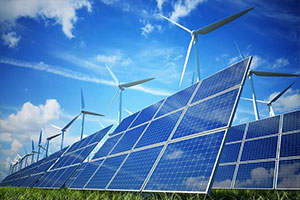 Posted on :Wednesday , 5th August 2020
The Development Bank of Rwanda (BRD), the World Bank, and the Swedish International Development Agency (SIDA) have broadcasted a strategic fund raising and partnership to raise capital for Ignite Power.

Ignite Power is a Rwandan renewable energy firm with investment in solar energy. The firm also has presence in other African countries.

The new agreement is aimed at raising funds to boost the firm's capacity to provide solar solutions at the most affordable price possible to rural customers.

The intervention is aimed at increasing the section of population accessing electricity through off-grid solutions to unlock economic development potential.

Chief Executive of BRD, Kampeta Sayinzoga stated that the sponsoring and partnership will allow Ignite to ensure affordability, reliability and scalability therefore increasing energy access to meet the government's mark of universal access.

Seth Merrin, Ignite Power's lead investor mentioned that the deal is the sort of operation that could bring the distributed solar energy sector, to scale.

The Head of Development Cooperation at the Swedish Embassy in Kigali, Christina Wedekull, highlighted that the partnership is a model of how the public and private sector can work together and how innovative instruments. She noted that there are facilities such as Sweden's guarantee facilities which can mobilize investments to increase access to affordable and clean energy for low income households in Rwanda.