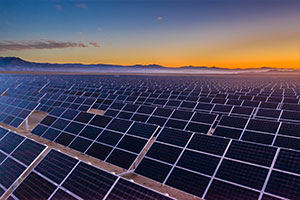 Posted on :Wednesday , 5th August 2020
Kisumu solar power plant in Kenya is said to be commissioned by December 2023. This information comes from Valens Partners Inc, a financial company based in Toronto, Canada and co-developer of the Kisumu One Solar Limited (KSOL) project with Ergon Solair Africa, the subsidiary of the American company Ergon Solair PBC, an independent power producer (IPP) in the United States.
The two project sponsors have already received approval from the authorities for the implementation of the project, which will inject 40 MWp into the Kenyan national electricity grid. The authorisation was issued by the Energy and Petroleum Regulatory Authority (Epra) of Kenya, the energy control commission. The company plans construct its solar power plant on more than 100 hectares of roadside land in the locality of Kibos.

According to agreements signed with the Kenyan authorities, the electricity generated by the Kisumu solar power plant will be sold to the state-owned Kenya Power (KPLC) under a power purchase agreement (PPA) negotiated with a Take or Pay clause. It is a mechanism to secure the investments of the PPIs. They will operate the Kisumu solar power plant for a period of 20 years.

The kWh of electricity will thus be traded at 7.5 cents. The solar power plant will be linked to the grid via a 220 kV substation located near the facility. The project started in 2013 and the feasibility studies were carried out one year later. "We look forward to becoming an active investor and IPP in Kenya to foster sustainable renewable energy projects and opportunities, bridging innovation and environmental management that will benefit its communities for years to come," says Roger M. Pemberton, managing partner of Valens Partners.