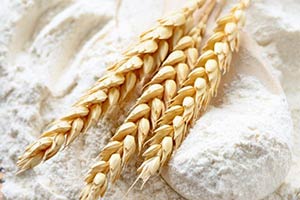 Posted on :Tuesday , 8th October 2019
The Corporate Affairs Director at Bakhresa Group, Mr Hussein Sufian, said that the rebranding coupled with the expansive production capacity of 2,750 tonnes per day, guarantees sufficient wheat products for the domestic market and surplus to be exported to the regional markets.
The group operates one of the largest flour mills in Tanzania and exports its wheat flour other markets.
The company has a strong presence in 11 countries and various industries established in nine countries of the SADC region with Democratic Republic of Congo (DRC), as one of the major markets.
Other countries include Botswana, Lesotho, Swaziland, Namibia, Zambia, Zimbabwe, Mozambique, South Africa, Malawi, Angola and Comoro.
The move is part of the company's strategy to expand into the Southern African Development Community (SADC) market and curb unlawful copying of Azam product features.
Mr Sufian added that the company also embarked on the rebranding to address unlawful copying of Azam product features and re-bagging.
He further continued, "The rebranding is meant to address the problem of some manufacturers making illegal copying of Azam products features particularly the wheat flour packaging materials for their products."
He also noted that the rebranding into multipurpose wheat flour is the company's creativity adding that the brand is unique to the company even in the wider SADC market.
The Group took steps to protect the AZAM trademark in 1999, as it began expanding its product line entering overseas markets.
Awadh Bakhresa, founder of the Bakhresa Group explains that the brand value has real economic implications as AZAM is so well known enabling the company to launch new products in an economical and efficient way.
Apart from flour, the groups portfolio covers bakery and confectionery, packaging, bottled water, juice, energy drinks and dairy sectors.