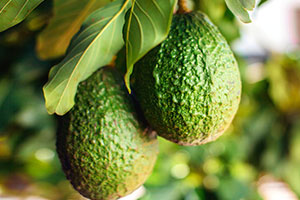 Posted on :Wednesday , 2nd March 2022
Tanzania's government has pledged to promote avocado farming. Exaud Kigahe, the Deputy Minister of Investment, Industries and Trade, made the announcement and stated that they intend to invest extensively in order to encourage more people to enter the profitable business for the country's development.
This, he claimed, will be accomplished by implementing tough measures such as growing high-quality seedlings, encouraging mass production, and building processing plants and storage facilities.
The government will expand support to enable farmers to access into the worldwide avocado market, according to the deputy minister. He stated that the government's sixth phase will continue to encourage and promote the establishment of industries throughout the country, including those that process avocados.
"One of the policies put in place is to set aside enough and productive regions in each district across the country to ease factory formation, create a favourable atmosphere for investors, and ensure that raw materials are readily available," he said.
Avocado output has climbed from 20,000 tonnes in 2015/2016 to 190,000 tonnes in 2018/2019, according to current data. Furthermore, avocado exports climbed from 3,279 tonnes in 2015 to 9,000 tonnes in 2019, bringing in a total of USD8.5 million to the country.
Avocados grown locally are sold in France, Spain, Germany, Switzerland, the Netherlands, and the United Kingdom, as well as in Japan and the United Arab Emirates.
This farming began to gain traction in Tanzania in 2015, when a few people came out to discuss what they had accomplished through avocado planting. Njombe, Iringa, Songwe, Morogoro, Kagera, Arusha, Kilimanjaro, and Tanga are the key avocado producing regions.
Africado, situated in Kilimanjaro, Rungwe Avocado Limited, and Tanzanice are some of the enterprises that have benefitted smallholder farmers by purchasing and exporting the product. Through these companies, over 2,000 farmers have benefited from the crop. Despite the fact that the product was sold, others in the surrounding area profited from the avocado farming assistance.
The ALVADO TZ ltd business in the Njombe region has the potential to process and produce 100 tonnes of avocado oil per year and distribute it throughout the country. In addition, the region contains four collection centres where avocado is packaged and transported.