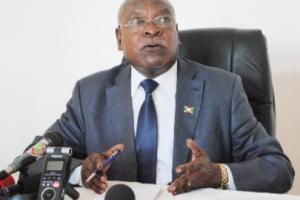 Posted on :Tuesday , 19th September 2017
TANTRADE acting Director General, Edwin Rutageruka addressed the public in a live television program recently, and underlined the good work of the SME sector and the role it played in the development of economies in a number of countries across the globe today.
While speaking on its influence locally in Tanzania, he was quoted saying "We are committed and spend most of our time working closely with SMEs in enhancing their capacity building," also adding that the authority acts as a link to potential new markets.
"Our training to entrepreneurs apart from exposing them to produce goods of high quality, we train them on the importance of complying with paying taxes and others," he explained.
Mr. Rutageruka elaborated some more Small Industries Development Organisation (SIDO), Tanzania Bureau of Standards (TBS), Tanzania Drugs and Food Authority (TDFA) and Tanzania Industrial Research and Development Organization (TDFA) to foster the growth of SMEs in the country.
"Our partnership has paid-off for entrepreneurs in terms of quality products, packaging and branding of their products," Rutageruka stressed.
Expounding further about the authority, Rutageruka said TANTRADE was also planning to expand the industrial trade fair to attract and encourage more investors coming with big production machines and transfer the technologies to local entrepreneurs.
"The plan goes hand in hand with constructing permanent and modern infrastructures accommodating all key areas of marketing, technology, small industries, and modern exhibiting spaces and promote border trade fair," he said.
He said TANTRADE would look differently in the coming five years to come since the authority will be the home of SMEs.
He also commended the governments directive for every district/municipal council in the country to allocate land for entrepreneurs to construct small industries and business centres.
In another development, Rutageruka said TANTRADE is in the process of partnering with investors from Vietnam to exploit the existing market of cashew nuts in Tanzania.