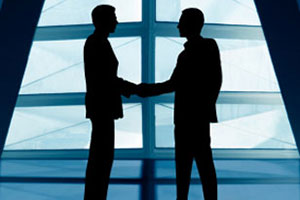 Posted on :Friday , 1st March 2019
Egypt has strong economic and commercial ties with Nile Basin countries, including Rwanda, the Democratic Republic of Congo, Uganda, Tanzania, Ethiopia and Burundi, making bilateral trade far surpass raw materials and simple commodities.
According to the State Information Service (SIS) website, Egypt has invested $15 million in Rwanda in construction and mining.
Egypt exports aromatic mixtures, juices, juice makers and botanical extracts, and imports copper and zinc.
Egypt imports tea and tobacco from Kenya and Uganda. It exports sugar, sanitary paper, laundry products and polypropylene sheets to the former, and sugar, paraffin wax and laundry products to the latter.
Egyptian companies are highly active in Uganda, including conglomerates such as Al-Nasr for Import and Export, EgyptAir, Banque du Caire, the Arab Contractors, Mantrac Egypt — owned by Mansour Group — and Qalaa Holdings that has 85 per cent usufruct of the Rift Valley Railways connecting Mombasa port and Kampala.
Egypt exports aromatic mixtures, paraffin wax and copper wires to Ethiopia and imports camels and cows. Egyptian investments in Ethiopia are worth $2 billion, and in the past few years more than 150 Egyptian businessmen visited Ethiopia.
The National Bank of Egypt opened an office in Addis Ababa to make easier the financial procedures for Egyptians investing in Ethiopia, the Arab Contractors also has a branch there, and the country has restarted importing meat from Ethiopia.
Egypt imports copper from Tanzania, and exports sugar and sodium carbonates, while importing tea from Burundi and exporting aromatic mixtures and barley.
Egyptian exports to Nile Basin countries rised by 8.9 per cent in the first 10 months of 2018, recording $876 million, up from $804 million during the same period in 2017.
While on the other side, Egypt imported $504 million worth of commodities from Nile Basin countries during the first 10 months of 2018, with an rise of 50.4 per cent in the same period in 2017, which was estimated at $335 million.
Chemical products are in demand in the African market. The Chemicals and Fertilisers Export Council (CFEC) declared that a deputation of Egyptian businessmen will fly to Uganda later this month to discuss trade and investment opportunities with the Egyptian business community in Uganda.
Ministry of Trade and Industry figures reveal that Egypt's participation in the COMESA helped boost trade between African countries, particularly two-way trade. COMESA member states also include Sudan, Eritrea, Ethiopia, Angola, Burundi, Rwanda, Comoros, Congo, Djibouti, Kenya, Madagascar, Malawi, Mauritius, Namibia, Uganda, Swaziland, Zambia, Libya, Seychelles and Zimbabwe.
Many Egyptian companies are actively in business in African states, such as the Arab Contractors, engaged in projects in 18 countries at a value of $1.5 billion.
One of the company's latest projects was signed in December in the presence of the prime minister.
The Arab Contractors, in partnership with Al-Sewedi Electric, won the tender to build the Stiegler's Gorge dam in Tanzania to generate hydroelectric power from Rufiji River.
The Arab Contractors is presently engaged in projects in four African countries at an estimated cost of $400 million-$450 million, as part of its plan to extend its presence in African markets and build mega-projects.
The group seeks to spend LE30 billion in investments in African states from 2018 to 2020.
One more Egyptian company, Qalaa Holdings, has invested $650 million in a number of projects in Africa, according to its president Ahmed Heikal.