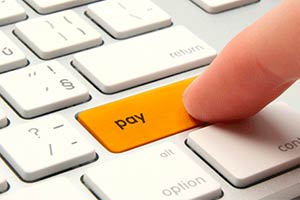 Posted on :Monday , 26th August 2019
East African Community member states are working towards linking the regional electronic payment system to other payment solutions in Africa, to moderate trade around the continent following the launch of the African Continent Free Trade Area (AfCFTA).
EAC central banks are now finding ways of transforming the system by linking it with other payment solutions in Africa to allow seamless transfer of cash across the continent at both retail and wholesale levels.
Bank of Uganda's deputy governor Dr Louis Kasekende said the move will help improve intra-Africa trade and support the growth of regional firms.
At present, Kenya controls transactions in the EAPS, which allows citizens of member countries to make and receive payments in regional currencies — the Kenyan shilling, Ugandan shilling, Tanzanian shilling, Rwandan franc and Burundian franc.
South Sudan is yet to join the system, which links the respective real time gross settlements (RTGS) systems of Kenya, Uganda, Tanzania, Rwanda and Burundi.
The operationalisation of the EAPS was largely meant to stregnthen regional currency convertibility.
Kenya's Central Bank is working in partnership with other regional central banks to smoothen the acceptance of the EAC domestic currencies as a way of enhancing regional trade and lowering transaction costs.
In other regional blocs such as the Common Market for Eastern and Southern Africa, execution of currency convertibility has been enhanced by grouping member states into clusters.
These are the Southern African subgroup, Northern African subgroup, Central and Eastern African subgroup and the Indian Ocean subgroup.
According to the Comesa Secretariat, there has been significant progress in the execution of currency convertibility in the Central and Eastern African subgroup while the Northern African subgroup has already agreed on an action plan for the implementation and has started quoting exchange rates of their neighbouring countries' currencies in their forex Bureaus.
In Comesa only nine central banks are live on the Regional Electronic Payments and Settlement System (REPSS).
These are Democratic Republic of Congo, Egypt, Kenya, Malawi, Mauritius, Rwanda, Swaziland, Uganda and Zambia.