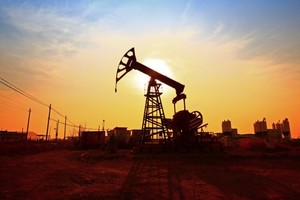 Posted on :Friday , 29th September 2017
The recently appraised Ntorya Project is all set to take the next step in its development and is being set up for construction.
Solo possesses a 25% stake in the project, which is being operated by Aminex. Minority partner AIM is said to be looking for a new form of financing, with a new partner or divestment remaining viable options.
An upgrade in the resource estimate has seen the assets value receive a boost, with Aminex now profiting from an improved 1.3 trillion cubic feet of gas at Ntorya.
Solo has continued to make strides in its investments in Tanzania during the last reporting period, especially with the Ntorya gas condensate discovery.
A 25-year license development license for Ntorya is expected to be obtained in late 2017, which is seen as the final hurdle before Ntorya is used for commercial purposes. Solo is also considering the sale of the company's equity with the goal of attaining a commercial advantage using a third-part.
Solo has also invested in the promising Kilwani North gas asset, which is showing positive signs of growth with a gross rate of 15mln cubic feet per day during the most recent reporting period. Solo also invested in a 10% stake in Helium One in Tanzania.
Solo has described the Helium One investment as 'potentially world-class' due to its market dynamics and economic structure.
Solo also maintains an interest in the situation with the Weald Basin, an investment in which they see future potential.
However, despite Kilwani North reporting £451,000 in gas sales, the company recorded a loss of £306,000.