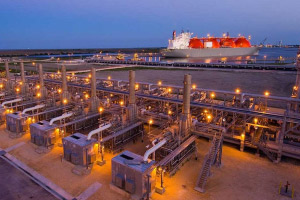 Posted on :Wednesday , 25th May 2022
Tanzania liquefied natural gas front has received a US$30 billion shot in the arm from large energy companies including Equinor and Exxon Mobil.
• Tanzania has an estimated 57 trillion cubic feet of natural gas reserves
• ExxonMobil, Equinor and Shell are among top 2 energy giants investing in Tanzania gas
• Tanzania has secured a US$30 billion investment in its LNG project
Tanzania's natural gas reserves have just proven to be extremely necessary for the nation's economy and energy sector at large.
On April 29 2022, Tanzania took the extractive sector to another level by nailing an agreement with exploration companies to construct a vast liquefied natural gas (LNG) plant worth $30 billion.
Tanzania's LNG sector presents a necessary power generation and consumption potential, and the plant is just a success story for Tanzania.
According to information from The Citizen, a team of experts is currently in negotiations with 5 oil and gas firms - Shell, Equinor ExxonMobil, Pavillon and Ophir as the project will be executed in the Lindi region, south of Tanzania.