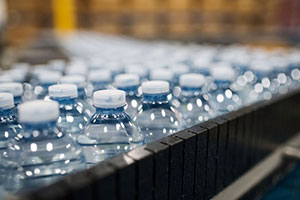 Posted on :Wednesday , 27th October 2021
The government is planning new restrictions that are likely to lessen the use of non-recyclable and environmentally unfriendly plastic bottles.
Soft drink makers will be compelled to package their products in transparent polyethylene terephthalate (PET) plastic bottles, rather than colourful bottles whose recyclability is deemed to be unimportant for environmental improvement.
In the recycled materials market, clear plastics are always preferred and have the highest material value since transparent plastic can typically be coloured with greater flexibility.
Mr Selemani Jafo, a minister of state in the Vice President's Office responsible for Union and Environment, said the legislation will be completed by the end of the year and will be painful for soft drink companies that employ colourful bottle packaging.
Mr. Jafo was speaking at a Coca-Cola event where the company introduced the new design of its Sprite, which comes in a new plastic bottle.
"Regulations that are in the works will be extremely strict. You (soft drink producers) will have to put up with us "Mr. Jafo stated that the government's goal was to phase out unfriendly packaging.
"By the end of the year, the regulations will be published and available for use."
He praised Coca-Cola for pioneering the use of reused and recyclable materials in packaging and urged other investors to follow suit.
Dr Samuel Gwamaka, director general of the National Environmental Management Council (NEMC), stated that the goal is to phase out coloured bottle packaging within the next 12 months.
He claimed that NEMC had already written to certain investors to advise them of the strategy and the necessity for them to be environmentally conscious.
"We require an investor's tax." "However, we are unwilling to compromise on environmental protection," Dr. Gwamaka stated.
He praised Coca-Cola for being proactive, saying it is uncommon to see members of the private sector pursue a specific action, such as environmental conservation in this case, without regulatory requirements.
Unguu Sulay, managing director of Coca-Cola Kwanza, said the new container design demonstrates Coca-dedication Cola's to environmental conservation through eco-friendly technologies.
Mr Sulay remarked, "A new shift away from iconic green bottles means more Sprite bottles may be collected, recycled, and reused to manufacture new ones."
He went on to say that the move is part of the company's 'world without waste' strategy, which aims to collect and recycle every bottle it makes by 2030.
Coca-commitment Cola's to doing business responsibly, which includes solving the packaging waste crisis, is embodied in the company's "world without waste" plan.
Clear PET may be used to make a variety of new items, including pillow and duvet inners, as well as new bottles, making it more valuable than green PET, which has restricted applications.
Mr Sulay stated, "We are excited to offer the transparent Sprite bottle in Tanzania, in a new bid to support the government's environmental sustainability efforts." The clear PET plastic also aids economic empowerment by increasing the value of trash recyclers who make a living collecting and selling plastic packaging debris. After South Africa, Nigeria, Ethiopia, and Kenya, Tanzania is the fifth African country where Coca-Cola has introduced the Sprite transparent PET bottle.