Posted on :Friday , 30th July 2021
The Agriculture Sector Network, ASNET, a Kenyan umbrella organisation for the agriculture sector, has praised the newly ratified Economic Partnership Agreement between Kenya and the United Kingdom, saying it will help enhance economic development and job creation.
Kenyan major agricultural exports to the UK, like as vegetables, fruits, flowers, coffee, and tea, now have tarif. . .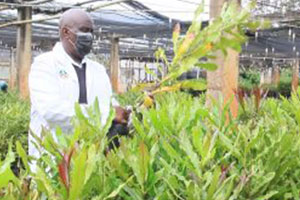 Posted on :Thursday , 1st July 2021
In order to improve quality and safety standards on export markets, the Kenya Livestock Research Organization (KALRO) and the European Union (EU) financed the Market Access Upgrade Programme (MARKUP) have launched a new agriculture technology to reproduce macadamia and passion fruit-free, high-induction crop crop material.
A phytologist at the KALRO Center for Macadamia, Anto. . .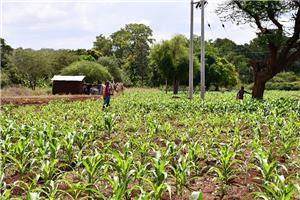 Posted on :Tuesday , 25th May 2021
The Coast Development Authority (CDA) in Kenya's Taita Taveta County is completing the first phase of an ongoing irrigation and drought mitigation project. The new facilities are expected to enable at least 100 smallholder farmers in the Nakuruto and Challa areas to resume their operations.
Farmers in Kenya's Taita Taveta County now have irrigation systems to help them recove. . .