ZHEJIANG JUST ELECTRICAL APPLIANCES CO., LTD. TO SHOWCASE THEIR PRODUCTS AT 3RD AUTOEXPO ETHIOPIA 2020
Posted on :Thursday , 23rd January 2020
Zhejiang Just Electrical Appliances Co., Ltd. was established in 1979 and now has been developed as a leading lead-acid batteries producer in China. The main product is automotive battery with dry charged and MF series, which is mainly used for car, truck, taxi, bus, ship, marine starting, etc.Visit them at stand 164A.
. . .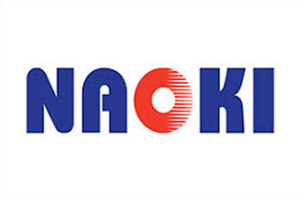 NAOKI AUTOMOTIVE SYSTEMS L.L.C TO EXPLORE AFRICA AT 3RD AUTOEXPO ETHIOPIA 2020
Posted on :Thursday , 23rd January 2020
Naoki Automotive Systems L.L.C are the authorised dealers of Genuine Auto Parts And Accessories for Japanese, German, American And Korean Cars. In addition to parts we also deal in Batteries, Tires, and Auto Lubricants.Visit them at stand 160A.
. . .