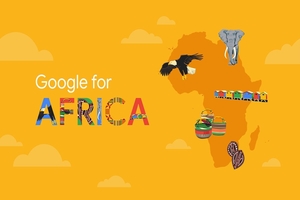 Posted on :Tuesday , 26th October 2021
Google announced a $1 billion investment over the next five years to enable faster and more affordable internet access and to boost entrepreneurship in Africa.
According to the World Bank, fewer than one-third of the continent's 1.3 billion inhabitants are linked to broadband. However, the continent, where nearly half of the population is under the age of 18, is a potential market.
According to Sundar Pichai, CEO of Google and Alphabet, "great achievements" have been achieved in recent years, but more work is needed to make the internet accessible, affordable, and helpful for every African."
According to a release, the investment would assist digital transformation by improving connection and access.
The funding will be used for infrastructure development, such as the Equiano undersea cable, which will connect South Africa, Namibia, Nigeria, and St Helena to Europe.
The agreement builds on Google's four-year-old vow to teach around 10 million young Africans and small-scale enterprises in digital skills.
"I am certain that no one is better suited to tackle Africa's most pressing challenges than Africa's young engineers and startup founders," said Nitin Gajria, Google's Africa managing director.
Smartphone affordability also limits Internet access. Google has announced a partnership with Safaricom, Kenya's largest telecommunications company, to provide low-cost Android devices for first-time customers.
The idea would subsequently be expanded across the continent with the help of additional carriers like as Airtel, MTN, Orange, and Vodacom.