Posted on :Thursday , 11th June 2020
The Republic of Cameroon, a country on the Gulf of Guinea in the central region of Africa is set to benefit from the construction of a multifunctional laboratory complex dedicated to the analysis and control of the quality of food, pharmaceutical, textile, electronic, chemical and construction products.
The project is being carried out by Mediline Medical Cameroon, a subsidia. . .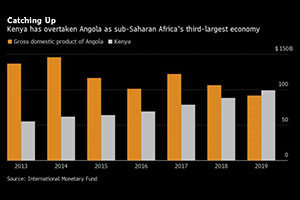 Posted on :Thursday , 11th June 2020
Kenya surpassed Angola as sub-Saharan Africa's third-largest economy in dollar terms, according to International Monetary Fund estimates. Angola has contracted every year since 2016 as oil output declined, and the kwanza was devalued in 2019 while Kenya's shilling held steady. The coronavirus pandemic and restrictions to limit its spread will probably see Angola's gross domestic product contrac. . .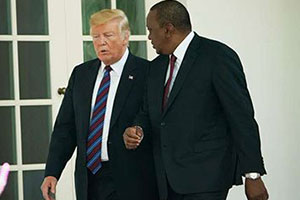 Posted on :Friday , 20th March 2020
US President Donald Trump has officially notified Congress of its intention to negotiate a trade agreement with Kenya.
Trade Representative Robert Lighthizer sent a letter to Speaker Nancy Pelosi, House Minority Leader Kevin McCarthy and Senate Minority Leader Charles Shumer.
"Under President Trump's leadership, we look forward to negotiating and concluding a comprehensive, high-sta. . .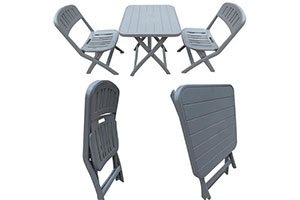 Posted on :Thursday , 19th March 2020
The Folding Plastic Furniture Market has noticed a continuous growth in the last few years and is estimated to grow even further during the forecast period of 2020-2026.
Acceptance of folding furniture is on a rise in most populous cities of the world.
Plastic folding Furniture is the furniture mostly made by plastic.
Like for example the plastic fol. . .
Please Select an Option
Exhibiting

Visiting

Information