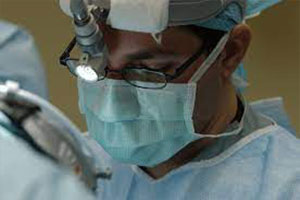 Posted on :Monday , 11th September 2023
Olympus Corporation (Olympus), a global MedTech company dedicated to making people's lives healthier, safer, and more fulfilling, announced today the launch of the "Kenya Endoscopy Human Resource Development Support Project for the Diagnosis of Gastrointestinal Diseases" to promote endoscopic care in Kenya, where endoscopists are in short supply. This programme is supported by the National Centre for Global Health and Medicine of Japan's Ministry of Health, Labour, and Welfare's "Projects for Global Growth of Medical Technologies in 2023."
From July 2023 to January 2024, Olympus will conduct this project at Kenyatta National Hospital, a leading medical education institution in Kenya, as well as other major medical institutions, including seven that received the latest endoscopic equipment provided by Japanese Official Development Assistance (ODA) last year. Japanese physicians from the collaborating institutions will serve as lecturers, both directly training Kenyan doctors and instructing on how to train the future generation of endoscopists.
"There is an increase in cancer cases in Kenya," stated Elly Ogutu, M.D. of the Nairobi Gastroenterology Training Centre at Kenyatta National Hospital. It is my genuine hope that the project will be a huge success and that it will grow in the future to include more areas of gastroenterology that require endoscopic services.""It is our hope that, through this project, Japan and Kenya will share knowledge and experience in the field of digestive system diseases, thereby improving the level of medical care in each other's countries and further deepening the friendship between the two countries," said Dr. Tomohiko Moriyama, Director of Telemedicine Development Centre of Asia, International Medical Department, Kyushu University.